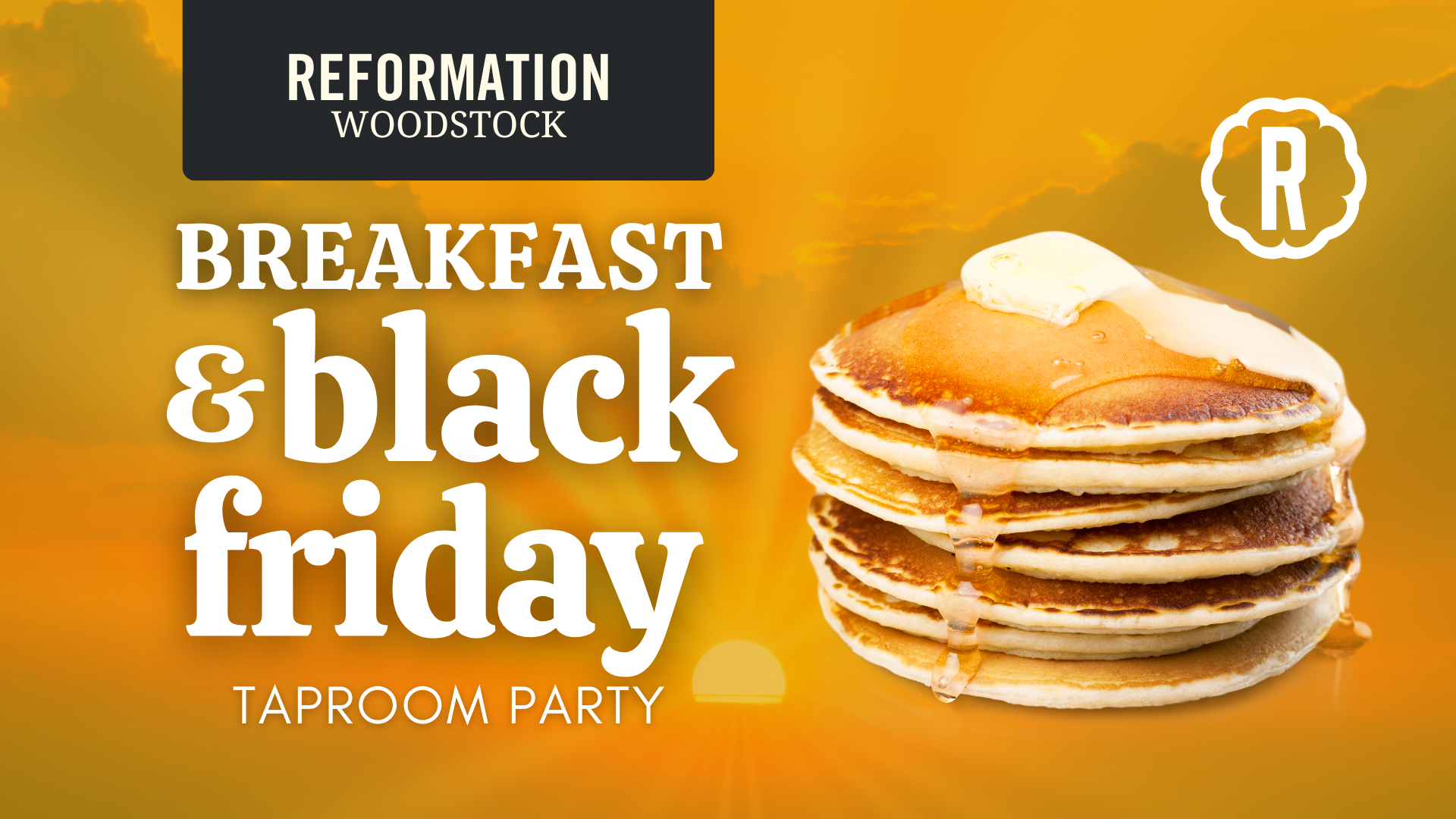 Pull up in your PJs for a pancake breakfast and beer! Starting at 6AM, we'll be rolling deep in the dark beer and pouring up some specially made Bourbon Barrel-Aged Maple Syrup, plus a lineup of dark delicious beers on tap. Reserve yours ahead with the purchase of tickets, or walk in and purchase day of while supplies last!
Get Tickets: https://checkout.square.site/buy/AU7O6PRS3ZONGPG6S56FMAXS
(Update 11/21 – NO TICKETS NEEDED. All items will be available while supplies last starting at 6AM on Friday, November 25th.).